Lilit
The Chinati Foundation
August 2020

Ettun's presentation featured work made in the Locker Plant studio and a performative video at the Arena with kitchen props, as well as participatory exercises and a collective hand meditation after Yvonne Rainer's Hand Film (1966).
The demon Lilit entered Ettun's work through drawing and thinking about the dark side of empathy in the process of healing: "We're all thinking a lot more about health and healing (right now). Compassion fatigue in the general public is defined as the experience of empathetic individuals who are acutely conscious of societal needs but feel helpless to solve them. I believe many of us can now relate to that exhaustion of empathy."
Lilith comes from a healing tradition in Jewish communities of the ancient Middle East. An artist-magician would draw a person's demon onto an incantation bowl, write a spell, overturn the bowl, and trap the demon to remove her powers. "Often," Ettun explains, "the demon was Lilith."

Ettun is a sculptor and a performance artist based in Brooklyn, New York. She spent the month of August 2020 at Chinati, creating installation-scale works from lightweight materials and air. Summer Tanager is a scarlet inflatable that fills the front space of the Locker Plant studio with color and a billowing presence—one that has as its own shadow Ettun's experience transforming military parachute fabric she associates with patriarchy into spaces of healing. In the back studio, an installation based on a ship's sail and rope have been evolving. Ettun's art uses movement, performance, storytelling, and somatic exercises, to create environments of deep empathy and play.

Link to Tamar Zohara Ettun's Performance Lecture with Lilit, with an introduction by Ingrid Schaffner 👹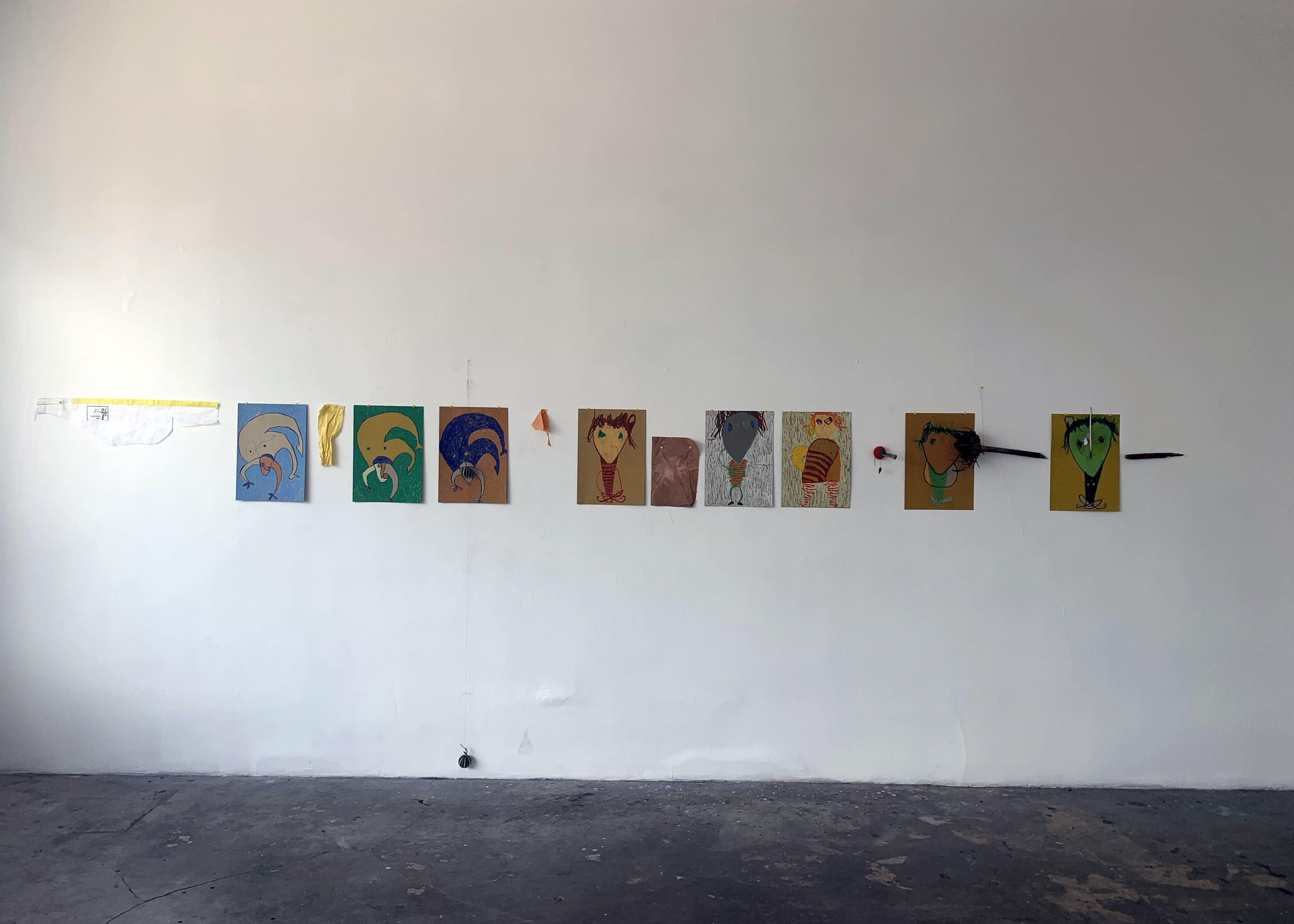 Lilit from Tamar Ettun on Vimeo.

On behalf of the artist, Chinati thanks Artis for supporting Ettun's time in Marfa.